Contact us today to discuss your options for the pending M365 price changes effective this year.

Leverage premium apps with 1TB of storage and the advanced security that protects your business.
Integrated productivity tools that add flexibility to your workforce; streamline teamwork and boost productivity and enable users to work the way they want. This versatile and powerful platform continues to expand its versatility and usefulness to companies. Beyond just email and Office applications, the integrated features combine to power modern companies and provide extensive security and feature sets such as workflows, mobile applications, data analytics and more. Learn how to best use this tool
Benefit from our experienced team of experts to take full advantage of the
Define the information architecture to support your organization

Identify efficiency opportunities to take advantage of M365 features 

Ensure security of your people and your data

Build no-code or low-code "applications" to enhance the productivity of your workforce
Implement M365 without disrupting your business
Implementing M365 does not need to be disruptive to your business.   You do need to plan for it, Let us show you our proven and repeatable approach to identify the architecture, security and opportunities for improvement vital to reaping the benefits of your M365 investment.
Discover
Discover how
to leverage M365
Identify the opportunities to unleash the value from M365.  Understand the correct architecture for your information so you can break out of silos and leverage the knowledge inside your organization.
Design
Design and Roadmap your M365 Journey
After discovery, let us document and design the information architecture, the structure for your sites and pages, the workflows to reduce work. rework and errors and the security required to keep your information safe – but available for your people to get work done!
Deliver
Deliver the Value of M365 to your Users
Implement the solution and begin enabling your people.  Harvest the benefits from your M365 investment; retire aging or at risk internal technology resources, leverage the cloud and its flexibility, get your people using the tools you have been paying for.
Drive
Drive Adoption and Continuous Improvement
Empower your people to use the solution you have built.  Training and reinforcement of the platform as a core element of how work gets done in your organization is key to success.  As your people continue to use the platform, they will identify more and more ways to work more efficiently and continue to expand and extend their use of the feature sets.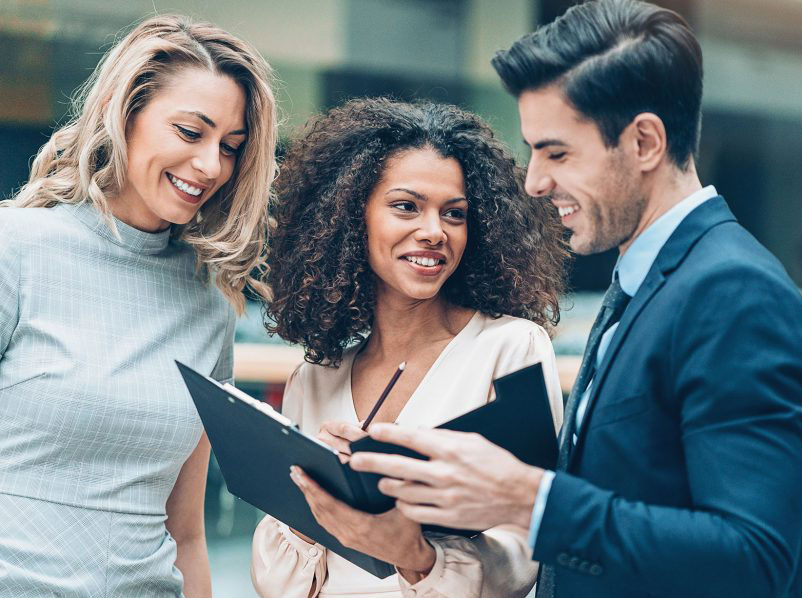 Today, many organizations have not unlocked the true power of M365.  Discover what you are missing.

There's a tremendous opportunity to boost productivity in your business with modern workplace tools that streamline collaboration. In fact, with small businesses increasingly relying on non-traditional employees and remote workers, it's essential to embrace new teamwork tools to remain competitive.
The modern workplace is continually changing.  Being able to adapt and meet the needs of your people is a constant challenge and need.  Adapting to the needs of site, remote, internal and external users does not have to be difficult
Any time anywhere access – always secure

Collaboration that meets people at their point of need